DON'T MISS OUT On Our 2020 Major Donor Symposium!
Main event: January 14 & 15, 2020
Workshops and discussions to equip executives, development teams and capital campaign managers for major donor fundraising.
Pre-conference tracks for board members on January 13th.
Fellowship and mutual learning with your peers from around the world.
---
---
Our 2020 Keynote Speaker
Christopher J.H. Wright
Christopher J. H. Wright (PhD, Cambridge) is the international ministries director of Langham Partnership International, providing literature, scholarships, and preaching training for pastors in Majority World churches and seminaries. He has written many books including commentaries on Deuteronomy, Jeremiah, Lamentations, and Ezekiel, The Mission of God, Cultivating the Fruit of the Spirit, Old Testament Ethics for the People of God, and Knowing Jesus Through the Old Testament. An ordained priest in the Church of England, Chris spent five years teaching the Old Testament at Union Biblical Seminary in India, and thirteen years as academic dean and then principal of All Nations Christian College, an international training center for cross-cultural mission in England. He was chair of the Lausanne Theology Working Group from 2005-2011 and the chief architect of The Cape Town Commitment from the Third Lausanne Congress, 2010.
Featured Speakers
Jeffrey P. Greenman, President, Regent College
Dr. Greenman is an experienced leader in evangelical theological education. For eight years, he served as Associate Dean of Biblical & Theological Studies and Professor of Christian Ethics at Wheaton College in Wheaton, Illinois. Previously, he worked for nine years at Tyndale Seminary in Toronto, where he held the R.J. Bernardo Family Chair of Leadership, served as Vice President & Academic Dean, and directed a Master of Theological Studies program. Before taking up these leadership roles in theological education, he worked in the US government in the areas of education and juvenile justice, as well as working in national politics and in educational consulting. He is a member of the Canadian board of Langham Partnership, an organization founded by Rev. John Stott to develop Majority World leaders for the church. He formerly served on the board of Northern Seminary in Lombard, IL. He is a member of the Society of Christian Ethics and the American Academy of Religion. He met his wife Janet, a pediatrician, while they were fellow students at Regent. Together, they have two children, Emily and Andrew.
Jeanne McMains, Vice President - Complex Gift Solutions, National Christian Foundation
Jeanne has been a practicing attorney in the areas of estate planning, business succession, and non-profits since 1995. She currently serves as the Vice President of Gift Planning with The National Christian Foundation where she assists families nation-wide with achieving their charitable gift planning goals.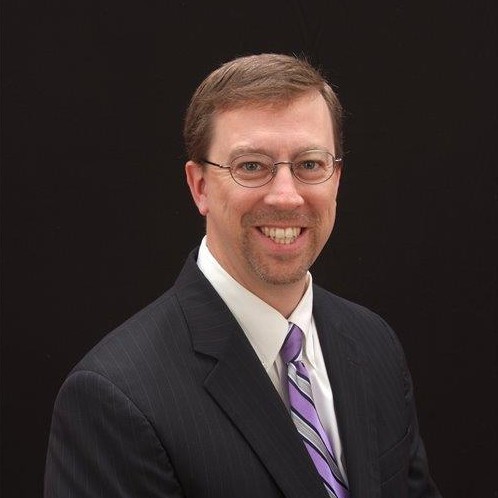 Daniel Hicks, Charitable Gift and Estate-Planning Attorney, National Christian Foundation
Daniel works with generous families and business owners to create giving strategies for minimizing income and estate tax liabilities to better impact charitable causes. Prior to joining NCF in early 2019, Daniel was a partner with Ingersoll & Hicks, PLLC in the Winston-Salem, North Carolina and Greenville, South Carolina offices He is a member of the North Carolina and South Carolina Bars and is a member of the Estate Planning & Fiduciary Law Section of the North Carolina Bar and the Estate Planning Section of the South Carolina Bar. He received his B.A. and M.A. degrees from Bob Jones University and his J.D. degree from the University of North Carolina at Chapel Hill School of Law in 1997. He is a frequent speaker on stewardship, estate planning and complex charitable planning techniques.
Mark Bogertman, Senior Director of Philanthropy, InterVarsity Christian Fellowship
Mark is an experienced development officer with a demonstrated history of building successful relationships with donors in the medical, religious, and higher education industries. With over a decade of experience in nonprofit development, Mark has acquired a broad base of experience and knowledge from leaders he admires. Mark is a strong community and social services professional with a BA in Speech Communication and Rhetoric from Calvin College.
John Ranheim, Vice President of Advancement, Covenant Theological Seminary
John presently serves as the Vice President of Advancement at Covenant Theological Seminary where he oversees fundraising efforts for the institution including annual giving, major gifts, planned giving, capital campaigns, and special projects. John serves on the board of advisers for a number of national organizations and loves finding ways of connecting donor passions with the needs of advancing the gospel.  John is a frequent speaker on stewardship and fundraising and serves as an elder at Chesterfield Presbyterian Church.  Prior to working at Covenant, John's professional background included working in business, campus ministry, and politics.  John received his B.A. in Speech Communications from the Whitworth University and his M.Div. from Covenant Theological Seminary in St. Louis.  John and his wife Elizabeth have four amazing boys and enjoy running, skiing, and the outdoors whenever possible.
Kim Till, Vice President for Advancement, Dallas Theological Seminary
Kim has been on the Seminary staff since 1996. She serves vice president for Advancement, and previously served as interim executive director of the Dallas Seminary Foundation. Kim has devoted over 30 years to working for charitable organizations. She began as a public relations director at Southwest Baptist University in Bolivar, Missouri, and has served as a development director for a secondary school and a social service agency as well as an assistant vice president for development with the Baylor Health Care System Foundation in Dallas, Texas. She was also a consultant with Cargill Associates in Fort Worth, Texas, directing capital campaigns and providing general fund-raising counsel nationally.
Kim is a native of Florida and graduated from Jones College in Jacksonville, Florida. She has been certified as a fund-raising professional (CFRE) since 1987 with the Association of Fund Raising Professionals (AFP), and is a speaker and seminar leader for AFP as well as the Association of Theological Schools (ATS). She and her husband, Ray, hold leadership roles in their local church and Kim also enjoys serving on the board of Real Choices Medical Pregnancy Center in Grapevine, Texas. Ray and Kim have two adult children — Kristen and Nathan (wife Shae) — and four grandchildren.
Andy Bales, CEO, Union Rescue Mission
As CEO of Union Rescue Mission, Andy has had a pivotal role in reshaping hospital and governmental policies related to the "dumping" of homeless patients from hospitals on to the streets of Skid Row. Andy's present focus is organizing and working with community partners to address the epidemic of homelessness in Los Angeles. Andy brings over 31 years of experience in community outreach and service to his "friends experiencing homelessness", as he leads Union Rescue Mission into a new era of unique and innovative services for Los Angeles' Skid Row community. Among many awards and honors for his community service, Andy was named as the 930th Point of Light by President George Bush in 1992, and was declared a Treasure of LA by the Central City Association in 2017. Andy and his wife Bonnie have six grown children, and delight in their grandchildren, Elijah, Ava Marie, Ezra, & Asher, twin grandsons Jack and Benjamin, & newest granddaughter, Isla. Andy and Bonnie have also welcomed over 25 children in Foster care alongside their children.
Emily Solway, Advisor to the President, The Bowery Mission
Emily Solway has served in the nonprofit world for twenty years. Through her work at 5-star restaurant Le Cirque in New York City, and then as the events manager for The Bowery Mission, she has created and sustained many events, balancing the message, fundraising and general good time of guests. She brought the Valentine Gala to its first $1,000,000 revenue and loves the challenge of creating great events with great ROI in all areas – friendships, spiritual growth and revenue. She was the Director of Development of The Bowery Mission, as well as the Director of Major Gifts. She now focuses on major and campaign gifts. She graduated from Bryn Mawr College with a degree in Romance Languages and a master's degree in nonprofit economics from London School of Economics. Emily lives in NJ – a land flowing with milk and honey – with her husband and three children and not a single pet.
Mike Buwalda, Founder and President, Money for Ministry
Mike is the founder of Money for Ministry and author of "Ride the Wave: Experience History's Biggest Flow of Wealth and Worship with Estate Gifts".
Money for Ministry joins hands with a wide range of local, regional, national and international ministry organizations – including education, homeless, children, discipleship, missions, media, apologetics, senior care, and many more.
Tentative Schedule
January 13

  8:00       Board Training Pre-Conference: Maximizing the Board Member's Role in Fundraising
                Board Training Pre-Conference Schedule:
                8:00    Gathering
                8:15    Welcome and Prayer
                8:25    Introductions
                8:40    Devotional
                8:50    Principles of Fundraising
                9:15    Break
                9:35    7 Ways To Be An Amazing Board Member
               10:05   Interview: The shift in focus and responsibilities of the CEO in a campaign environment and how a board can support the President/CEO.
               10:35   Q&A
               10:50   Common Failures
               11:10   Small Groups: Biggest challenge you are facing as a school or organization.
                                1) What is the board already doing to address it?
                                2) What additional steps are needed by the board?
                                3) What should be the CEO's role?
                                4) How has it/will it affect your fundraising/campaign
              11:30    Closing/Questions
12:00       Lunch for golfers at Marsh Creek Country Club
  1:00       Golf outing at Marsh Creek Country Club
January 14

  7:00      Breakfast meet-up for first time symposium guests
  8:00      Symposium check-in & networking
                Keynote speaker: Christopher JH Wright
                Breakout Sessions
                    Escape the Fundraising Treadmill by Taking Donors Seriously®
                    Unlocking the Special Opportunities of Complex Gifts
                    Using TDS to Raise Millions of Dollars – A Gift Officer's Perspective
12:30      Lunch Provided
                Panel Discussion: Major Donors Perspective
               Breakout Sessions
                   How to Survive and Thrive as a Development Professional
                   Leveraging Events with Major Donors
                   The 68 Trillion-Dollar Opportunity – Millennials
                   How to Find and Serve Your Hidden Major Donors
  5:30     Reception at Marsh Creek Country Club
  6:30     Dinner at Marsh Creek Country Club
January 15

  6:30      5k Run/Walk on the Beach
  8:00      Symposium begins
               Affinity Group Discussions
               Keynote speaker: Christopher JH Wright
               Table Discussions
               Closing Remarks
 12:00     Depart
Highlights from the 2019 Symposium
---